"Yogah citta vritti nirodhah" Patanjali
"Yoga is the calming of the agitations of the mind"
---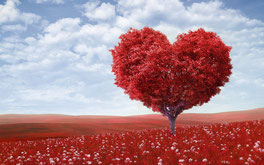 Quality of the Month
PEACE
"Peace is the result of retraining your mind to process life as it is, rather than as you think it should be." - Wayne W. Dyer
---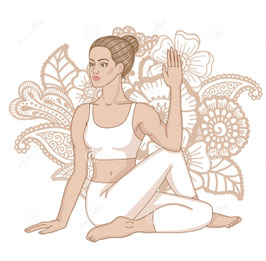 Asana of the Month
Ardha Matsyendrasana
(Half Lord of the Fish)
Release the back foot and swing it around and in front of you, to come to seated position. Plant your right foot outside of your left knee. Both sit bones are on the floor. Place your right hand behind your back on the floor close to your spine and hook your right elbow to the outside of your left knee.
As you inhale, lift the chest and spine and as you exhale, press your elbow into your knee more and twist deeper. Hold for 5 deep breaths.
---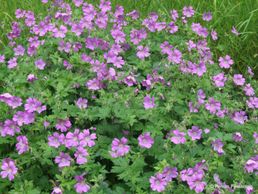 Essential Oil of the Month
Geranium
Geranium oil is commonly used as an element in aromatherapy for its many health benefits. It's used as a holistic treatment to improve your physical, mental and emotional health. Used by the Egyptians for promoting beautiful and radiant skin, geranium oils is now used to treat acne, reduce inflammation, alleviate anxiety and balance hormones. This sweet-smelling oil can also uplift your mood, lessen fatigue and promote emotional wellness. 
Geranium oil is nontoxic, nonirritant and generally non-sensitising. And the therapeutic benefits of it include being an antidepressant, antiseptic and wound-healing. Geranium oil may also be one of the best oils for such diverse dermatological problems as oily or congested skin, eczema, and dermatitis.
---
Let go of Anger! Yin Yoga and Essential Oils Workshop!
September 23, 2017
Studio Moesstraat 47, Groningen
15.00-17.30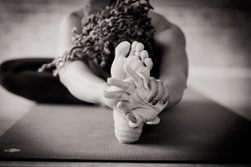 Going deeper within ourselves to find the place where all healing begins!
Releasing deep stagnations, tensions, mental fog and opening the space for deep healing, clarity and renewal.
This practice targets the liver meridian where we store our emotion of anger! By releasing and opening the connective tissues in those areas we release and let go of the accumulated negative emotions.
We use specific essential oils that target with their therapeutic properties the release of anger.
This workshop will take place in the afternoon as to allow the evening and night sleep to keep with the deep work.
We work with the deeper tissues such as ligaments, tendons, bones while the muscles are fully relaxed. Regular practice is necessary to allow these tissues to become more flexible, healthier and restored.
Light snack and tea are provided after the workshop!
Tuition is 20 euros.
Final registration is on September 13.
Minimum amount of attendees is 5 and maximum is 15.
Please, register by sending an email to info@trueyogaandessentials.com
---
Balance and Wellness through Yoga and Ayurveda
October 8, 2017
Studio Moesstraat 47, Groningen
10.30-14.30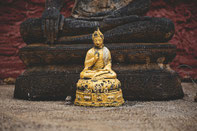 Yoga and Ayurveda are two ancient practices that go hand in hand!
Come and learn how to utilise both to bring balance to your mind and body. You will leave confident to take charge of your wellbeing.
Here is a short overview of the workshop:
1. What is my Dosha?
2. How utilising Yoga can balance my Dosha?
3. Daily Ayurveda rituals to create balance.
4. Panchakarma - a monthly Ayurvedic detox ritual.
5. Bringing your home and surroundings into balance.
6. Eating according to the Ayurvedic season.
7. Lunch.
8. Yoga practice for the 3 Doshas.
9. Q&A in a format of consultation.
The Ayurveda part of the workshop will be thought by the Ayurveda wellness and beauty practitioner Renee Casselman who has studied Ayurveda in India under Dr. Kumar of Rishikesh and has decades of experience in practicing healing through Ayurveda and Ayurvedic food. She has also trained in Ayurvedic herbal medicine and pulse diagnosis at Ayurvedic Plus, Portland, Oregon.
The Yoga part will be taught by Dessi Georgieva who is 500RYT with Yoga Alliance and has over a decade of study and teaching experience of various modalities of yoga.
Tuition for this workshop is 35 euros. 
It includes the yoga practice, lunch and Ayurveda lecture and Q&A consultation.
For registration, please send an email to info@trueyogaandessentials.com. Then you will receive further instructions.
We are both very excited to bring the ancient knowledge to the modern society!
Minimum amount of attendees is 10.
Final day for registration and payment is September 26.