"I honour the place in you in which
the entire Universe dwells.
I honour the place in you which is of love.
of truth, of light, and of peace.
When you are in that place in you and
I am in that place in me, we are one."
Quote of the month:
"With the coming of Spring I am calm again."
Gustav Mahler
Quality of the month:
Renewal
It's happening again—the signs of springtime are popping up in full swing to brighten the world. Wonderfully and beautifully sprinkled around us, lush landscapes are preparing to rise once more. And when it's time to hit the refresh button in our own lives, spring is one of the most inspiring times of the year.
Finding Calm in a Chaotic World
March 17, 2018
15.00-17.30
Moesstraat 47, Groningen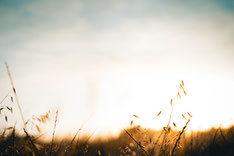 Discover how you can experience greater peace of mind and a deeper sense of joy and happiness, through the practice of yoga and meditation. Yoga practice teaches us that each moment is sacred.
Using simple yin yoga postures and breathing and relaxation techniques, you turn inward, relieving anxiety and depression in just a few minutes.
You learn to:
Be content with what is.
Find joy in the present moment.
Bring mind and body into joyful union.
Cultivate gratitude, compassion, and connection.
Find serenity in the midst of everyday stresses, starting today.
Tuition: 25 euros
Final day for registration and contribution submission: March 7, 2018
Vegetarian light dinner and tea are served after the practice. 
All props are provided.
Self-Care Retreat
Relax, Renew, Recharge
May 26, 2018
10.00-18.00
Zetveld 10, De Wilp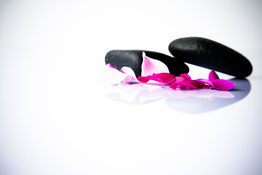 Self-Care day for tired and stressed bodies and minds.
Join us for a day of pure bliss and pampering. Weather you are a busy mom, a busy working woman or both, this day is sure to help you unwind, rejuvenate and relax.
At our studio you will find no distractions, interruptions or the need to cater to anyone but yourself. In one day retreat you will get weeks worth of renewal and recharging of body, mind and spirit.
Give the gift that gives and keeps giving! A great mother's day or appreciation day gift for that special woman.
There is something here for everyone. In this one day retreat you will receive:
2 yoga practices
1 breathing and meditation practice
1 aroma therapy facial/head massage
lunch, dinner and snacks
essential oils presentation
2 make and take self care products with essential oils
The two people behind this retreat are:
Renee Casselman, from Wise Woman Fitness and Nutrition, is an Ayurvedic wellness and beauty practitioner, who has studied Ayurveda in India under Dr. Kumar of Rishikesh and has decades of experience in practicing healing through Ayurveda and Ayurvedic food. She has also trained in Ayurvedic herbal medicine and pulse diagnosis at Ayurvedic Plus, Portland, Oregon.
Dessi Georgieva, RYT 500 with Yoga Alliance USA, is the Founder of True Yoga & Essentials. She is a Yoga Instructor with over 10 years of studying and teaching experience. She studied under the famous author and Yoga Master, the founder of Lymphatic Yoga, Edely Wallace. Dessi's studies and teachings come from the yoga lineage of the famous author and Yoga Master Andre Van Lysebeth, and several other yoga traditions such as Iyengar, Desikachar, Kripalu and Sivananda.
Regular contribution for this retreat is 85 euros
.
Early bird special (registration and payment in full until April 15) is 75 euros.
Final day for registration and payment submission is May 15, 2018.
To guarantee your place in this special retreat we encourage you to book as soon as possible.
Email info@trueyogaandessentials.com for registration and more information.