Namaste
"I honour the place in you in which
the entire Universe dwells.
I honour the place in you which is of love.
of truth, of light, and of peace.
When you are in that place in you and
I am in that place in me, we are one."
Theme of the Month
Self-Care
"An empty lantern provides no light. Self-care is the fuel that allows your light to shine brightly."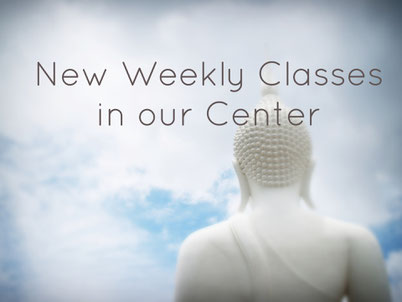 Tuesday:
19.00-20.00         Back and Hip Flexibility, deep stretch and relaxation, De Wilp (in English, open to everyone);
Focus on the yin tissues. Class intended to work on releasing tensions accumulated in the hip and lower back areas. No previous yoga experience is required.
Wednesday:
19.00-20.00         Hatha Yoga, De Wilp (in English, open to everyone);
Focus on the yang tissues. Hatha yoga is the oldest known yoga practice, combining physical postures (asanas) and breathing techniques (pranayama). By working together with body and breathing the mind follows and integration happens. Yoga means integration, and by connecting the body and the mind we create the pathway to our spirit and spiritual practice.
This class is taught with modifications according to each one's ability, advancement, and daily disposition.
Self-Care Retreat
Relax, Renew, Recharge
May 26, 2018
10.00-18.00
Zetveld 10, De Wilp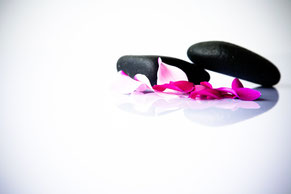 Self-Care day for tired and stressed bodies and minds.
Join us for a day of pure bliss and pampering. Weather you are a busy mom, a busy working woman or both, this day is sure to help you unwind, rejuvenate and relax.
At our studio you will find no distractions, interruptions or the need to cater to anyone but yourself. In one day retreat you will get weeks worth of renewal and recharging of body, mind and spirit.
Give the gift that gives and keeps giving! A great mother's day or appreciation day gift for that special woman.
There is something here for everyone. In this one day retreat you will receive:
2 yoga practices
1 breathing and meditation practice
1 aroma therapy facial/head massage
lunch, dinner and snacks
essential oils presentation
2 make and take self care products with essential oils
The two people behind this retreat are:
Renee Casselman, from Wise Woman Fitness and Nutrition, is an Ayurvedic wellness and beauty practitioner, who has studied Ayurveda in India under Dr. Kumar of Rishikesh and has decades of experience in practicing healing through Ayurveda and Ayurvedic food. She has also trained in Ayurvedic herbal medicine and pulse diagnosis at Ayurvedic Plus, Portland, Oregon.
Dessi Georgieva, RYT 500 with Yoga Alliance USA, is the Founder of True Yoga & Essentials. She is a Yoga Instructor with over 10 years of studying and teaching experience. She studied under the famous author and Yoga Master, the founder of Lymphatic Yoga, Edely Wallace. Dessi's studies and teachings come from the yoga lineage of the famous author and Yoga Master Andre Van Lysebeth, and several other yoga traditions such as Iyengar, Desikachar, Kripalu and Sivananda.
Regular contribution for this retreat is 85 euros
.
Early bird special (registration and payment in full until April 15) is 75 euros.
Final day for registration and payment submission is May 15, 2018.
To guarantee your place in this special retreat we encourage you to book as soon as possible.
Email info@trueyogaandessentials.com for registration and more information.
Restorative Yoga, De-Stress and Re-Energize
June 9. 2018
15.00-18.00
Zetveld 10, De Wilp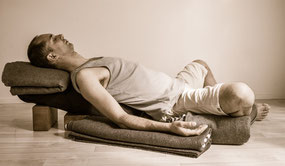 Restorative yoga is a deeply relaxing style of yoga practice. It is a receptive practice, not an active practice. Unlike the more active styles of yoga where poses "flow" into one another, in restorative yoga poses are held from five to as long as twenty minutes. During this time, you are held in "shapes" while being supported with blankets, blocks, or bolsters. The shapes emulate the forms of some more active poses such as a back bend, forward bend, twist, or inversion. 
In any style of yoga, part of the practice is about letting go of the ego. Restorative yoga is no different. Yoga teaches patience, devotion, and faith. When you apply the teachings both on and beyond the mat, your mind is better able to adjust to the stresses of everyday life and is brought into harmony with your body. In restorative yoga, the body and mind are brought into balance, and begin to "talk" to each other. It is here that you can "let go" of those deep holding patterns in your body and find a state of balance that will allow your body to heal. 
PHYSICAL BENEFITS
Most of the things we do in our daily life can lead to imbalances in the body. The repetition in everyday life, in both physical and nonphysical ways, can send our bodies out of alignment very easily.
Restorative yoga helps to counteract all of these movements, and "restore" the body to balance. Many of us do not take the time to restore out muscles; we just work them until one day they just tell you where to go!
Here is just a small list of benefits restorative yoga brings:
1. Restores after surgery.
2. Prevents disease.
3. Helps relieve women's issues.
4. Helps relieve cold and flu symptoms.
5. Provides headache relief.
6. Helps with weight reduction.
7. Relieves symptoms from spinal cord injuries.
8. Gives you more energy
. 
PSYCHOLOGICAL BENEFITS
Our bodies like to thrive in a state of ease. Ease means less tension and stress.When we have less of that we have more comfort in our bodies and more calm minds. Dis-ease can cause disease, and can lead to many of the physical issues that restorative yoga can help heal and prevent, including heart disease, obesity, headaches, cancer and more. When you take the time to practice restorative yoga, you can heal from these things, but better yet, you can keep these things from even becoming an issue.
Restorative yoga establishes mindfulness that leads to better life choices and consequently a happier state of being; it enhances patience, which leads to better relationships. You are allowed to contemplate your presence in your body. This gives you a stillness in which you begin to explore your mind/body connection.
If you suffer from anxiety, you are focusing on the future and have a hard time being in the present. You may experience heart palpitations and other physical symptoms. Restorative yoga helps ground you in the present.
Tuition for this practice is 30 euros.
Final day for registration is May 31.
All props are provided.
We will have a generous and nutritious vegetarian dinner together after the practice.
Transportation from Groningen can be provided upon request.
Register by sending an email to: info@trueyogaandessentials.com
Yin Yoga for the Liver
Healing and Releasing Anger
June 30, 2018
15.00-17.30
Zetveld 10, De Wilp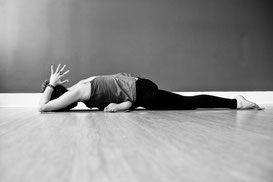 Going deeper within ourselves to find the place where all healing begins!
Releasing deep stagnations, tensions, mental fog and opening the space for deep healing, clarity and renewal.
This practice targets the Liver meridian where we store our emotion of anger! By releasing and opening the connective tissues in those areas we release and let go of the accumulated negative emotions.
The Liver is the home of the Soul. When our Soul is calm the Liver is functioning well, and we can watch the world unfold dispassionately. When the energy of the Liver is weak, we may suffer from too much anger or irritation or be unable to express anger at all. Anger management problems can lead to Liver problems. But when the Liver is healthy, we find kindness easy to offer; by offering kindness we can help heal our liver. 
This workshop will take place in the afternoon as to allow the evening and night sleep to keep with the deep work.

We work with the deeper tissues such as ligaments, tendons, bones while the muscles are fully relaxed. Regular practice is necessary to allow these tissues to become more flexible, healthier and restored.
Light vegetarian snack and tea are provided after the workshop!
All props are provided for this practice.
Tuition is 25 euros.
Final registration is on June 20.
Maximum amount of attendees is 15, hurry and save your spot.
Transportation from Groningen can be provided upon request.
Please, register by sending an email to info@trueyogaandessentials.com