Undisturbed calmness of the mind is attained by cultivating friendliness toward the happy, compassion for the unhappy, delight in the virtuous, and indifference toward the wicked.
Patanjali
---
Quality of the Month:
MINDFULLNESS
"Mindfulness means paying attention in a particular way; on purpose, in the present moment, and non-judgmentally."
- Jon Kabat-Zinn
---
Dear Friends,
As the colder months approach and we tend to be more sedentary, I am excited to offer few self-care workshops. It is important to allow time for nourishing our bodies and souls. We need to do more of what makes us happy and brings us in a state of balance and well-being.
Our center has also weekly yoga classes for those who would like to introduce yoga in a more regular basis. 
Looking forward to seeing you all again!
Your friend in the journey
Dessi
---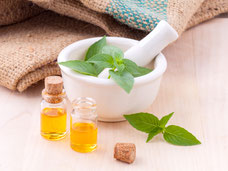 Make Your Own Natural Cosmetics
You are invited to learn how to make your own cosmetics! We will use only natural ingredients together with the purest essential oils. We are going into the darker and cold months and our skin will be asking for good nourishment and care. 
After the Green Cleaning workshop and the big success it had, it is time to learn how to use clean products on our bodies as well.
The skin is the biggest organ in our body and more often than not we ignore its' health by putting lotions, creams, soaps that are full of chemicals. Not only they cause damage to our skin but they also get inside our bodies making us chronically sick.
Chemical agents cause big havoc in our bodies. Our endocrine system, respiratory system, our entire organism gets damaged. Modern society suffers greatly from asthma, skin allergies, other allergies, infertility, hormonal disfunctions. 
But there is a solution for keeping our skin healthy and youthful by using only what comes from nature. 
In this workshop we will make two products:
Face Serum! We will use only pure ingredients and essential oils.
The regular value for this normally is over 60 euros.
Natural Deodorant that I guarantee it works!
Both of those products will be enough for couple of months.
Price is 39 euros. Includes all the materials.
During this workshop you will have a chance to sample other homemade natural cosmetics.
Last day for registration and payment is September 30.
Register by sending an email to: info@trueyogaandessentials.com
Transportation to/from Groningen can be provided for a small charge upon request. Pick up in bus stop Marum is free. 
Looking forward to sharing my experience with all of you!
Your friend in the journey
Dessi
---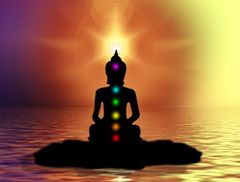 Chakras, Yoga, Essential Oils, Precious Stones

Dear friends,
You are invited to a "delicious" for the soul event! This is a great workshop to give yourself a special time before the holiday season begins, and you can also gift this to someone special to show them how much you appreciate them.
During this workshop we will go briefly over the chakras, and we will speak not only about the physical ones but few that are located outside of our bodies. We will discuss what these energy centers do for our wellbeing and health.
We will have a yoga class and meditation designed especially for the chakras.
We will make essential oil blends for each chakra that help to bring us in balance, and we will use only the purest essential oils. You will be taking the 10ml blends home with you for your own use.
We will use precious stones and you will receive a set of stones and bracelets for all the chakras as a gift. You will learn what each one of them does and how to use their healing powers.
At the end we will have a small sample snack that supports each chakra.
Price (includes all materials, stones, essential oils, snack, tea, practice): 49 euros.
Final day for registration and full payment is November 4. 
Reserve your place quickly, there is a limited amount of spots. 
Transportation to/from Groningen can be provided upon request for a small charge. Pick up at the bus stop in Marum is free of charge. 
Please, register by sending an email to: info@trueyogaandessentials.com
Your friend in the journey
Dessi
Date, Time, Place
December 1, 2018
10.00-13.00
Zetveld 10, De Wilp
---